A Message from the Chairman:
Good Monday Everyone.
We are now 15 days away from the General Election. I encourage EVERYONE to vote NOW, either Early at the BOE, or absentee. General Election is Tuesday, November 2.
As we have no polling, it's hard to predict how we will fare on election night.
However, it appears to me that all our candidates, including several non-partisan Republicans and school board candidates, are working hard doing all they can. Wednesday evening, four of our candidates participated in the annual CHIP candidates night as well as our county coroner, Dr. Frank Miller and Commissioner David Moore. I'm very proud of the performance of all of them. For our candidates, it was their first time in front of a camera and all of them did very well. We will share the video with you when it is released.
This week, our Young Republicans are hosting an event for eight school board candidates whom they have endorsed. Wednesday October 20, 6PM, GOP HQ, 1913 North Ridge rd. E. Please attend.
Also Wednesday, Andrew and Jillian McDonnell are hosting a fundraiser for Attorney General Dave Yost. Contact
stephanie@righttraininc.com
for reservations.
Thursday October 21st county recorder Mike Doran is hosting a spaghetti dinner fundraiser at the IAV Lorain, 4567 Oberlin Ave., 5-8pm.
Wednesday, October 27, our donor group, the Freedom Circle will meet at 5PM. If you are interested in joining, contact Jeff Riddell, 440-308-5500.
Lots more activity to tell you about in the weeks to come.
Good luck and God Bless!
Thank you.
David G. Arredondo, Executive Chairman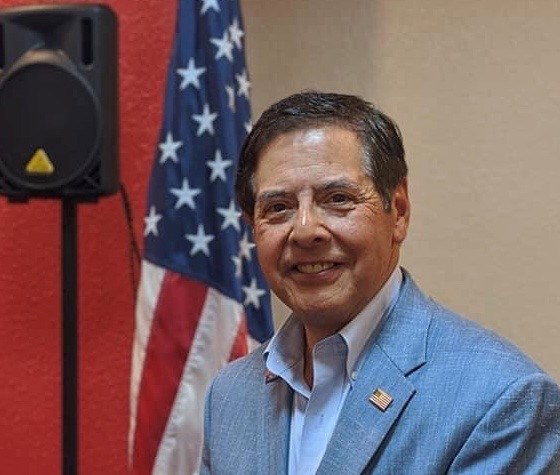 Lorain County Republican Party
1913 North Ridge Rd. E.
Lorain, OH 44055
loraincountygop.org
facebook.com/LorainCountyGOP
(440)-204-9918
"Mission Statement"
As Republicans, our mission is to recruit, support, and elect Republicans to public office at the local, state and national level. We uphold traditional American values. We believe American values are those embodied in our Declaration of Independence, and the US Constitution, particularly the Bill of Rights. We support equal opportunity, capitalism, and a limited government by and for the people.