Welcome to the online experience of the Lorain County Republican Party. We are glad you're here and look forward to your engagement. Whether you are interested in volunteering, running for office, need voting information, would like to attend a local event or simply learn more about us, this is the place. Welcome! Join us because we believe that together we CAN.
We want to hear YOUR VOICE! Will you please take a moment and answer our very brief survey as it will give us all better insights as to what YOU want from your Lorain County elected officials. This is 100 percent confidential, no name or email required. Click here.
Our Mission
As the Lorain County Republican party, our mission is to help recruit, support, and elect Republicans to public office at the local, county, state and federal level. We believe in and uphold traditional American values of freedom, of liberty and of your right to your own pursuit of happiness. We believe American values are those embodied in our Declaration of Independence, and the U.S. Constitution, particularly the Bill of Rights.
We support equal opportunity, capitalism, and a limited government that works for all Americans and is a beacon of freedom and liberty throughout our shared world. We encourage open debate, public discussion and are welcoming in the embrace of good ideas and principled people. Above all, we want to welcome YOU. We want you to be part of our large, welcoming tent of professionals, of tradesmen, of educators, farmers, laborers. We want women and men of all ages, faiths, and races to be part of our mission. Together, we have the power to create better cities, better counties, better schools and a better country because of your involvement and your voice.
Be heard. Be strong. Be involved.
Lorain County Republican Party Events
We would like to welcome you and anyone interested in learning more about not only our party, but also issues that play a role in your life, your schools and your local businesses. All our welcome. We welcome diverse voices and points of view, and encourage everyone to follow our event pages and attend a local event to learn more about the work we do, how you can get involved, and how issues all around us directly affect your way of life.
Interested in knowing ALL the events throughout Ohio for the Ohio Republican Party? Fundraisers, town halls, speeches and other events are available here AND if you're a candidate or local official, you can also submit your event information to post on the site. Simply click on the elephant icon below.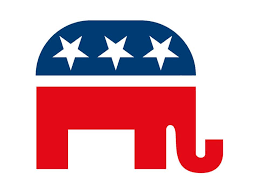 Are you between the ages of 14 - 40? Well, if you are, we'd love for you to consider joining the Lorain County Young Republicans. If you care about your town, your county, our beautiful Ohio and our country, be part of this exuberant group of future leaders. Click here to learn more.