A Message from the Chairman:
The annual Lincoln Day dinner was held Wednesday, September 8, 2021.
More than 500 attended to hear keynote speakers Congressman Bob Gibbs and Jim Jordan.
Here are the welcoming remarks made by Chairman David Arredondo:
Good Evening Everyone!
Welcome to our Lorain County Republican Party Annual Lincoln Day Dinner.
What a difference 540 days make.
March 6, 2020...
…was the last time we met. 500 guests gathered at German's Villa to hear keynote speaker Jim Jordan. At the time, Helen Hurst was our chairman. One week later, we began the two month lockdown due to the spread of the Wuhan Virus. Unfortunately for us, less than a month later, Helen passed away. Fortunately for me, I was elected to be her successor.
Over the course of the rest of the year, our leadership team and volunteers came together as one to complete our mission, the mission to elect Republicans to office. Many were shocked that President Trump won Lorain County by 4,000 votes. Also shocked were the county commissioners who lost to Dave Moore and Michelle Hung. We were also surprised that Mike Doran beat an incumbent recorder. We also elected Dr. Frank Miller as coroner.
Our other candidates, Jim Jordan, Bob Gibbs, Gayle Manning, Dick Stein, also won.
The following day, the Chronicle Telegram editorial declared that:
"Lorain County Goes Red!"
We hardly rested on our laurels as we began 2021 with the mission to raise $40,000 to fund our candidates in 2022. Thanks to our Freedom Circle, 27 individuals who have pledged to donate $1,000.00 or more this year, we have raised to date $37,000.00. Do we dare to dream of stretching our goal for 2022 to raise $50,000.00 more? Why not? Add to this the total net proceeds from tonight's dinner for a fund of $50,000+. 4 months remain in the year so let us keep the money momentum going.
Let us also remember that 2021 is an important election year for candidates for city council, township trustees, judges, and board of education. Early voting begins October 5.
Tonight we come together to remember 9/11/2001, a day that will live in infamy. Let us remember those Americans who lost their lives that day. On that day we pledged to use any means necessary to hunt down those responsible and our military did so.
Lincoln Day 2021 is the beginning of Election 2022. Tonight, we come together to kick off our 2022 election year with many of our 2022 candidates present. I expect 2022 to be a repeat of 2020 when we turned Lorain County Red. Our U.S. senate and congressional candidates along with our state candidates will lead the way. Locally, we will have excellent candidates for county commissioner, auditor, and judges.
Let us set aside our differences and come together as one, united in our principles beginning with Freedom, Faith and Family.
On behalf of our officers, Executive and Central Committees, thank you, thank you, thank you for being here tonight in support of our party, and elected officials.
Good luck and Bless!
Thank you.
David G. Arredondo, Executive Chairman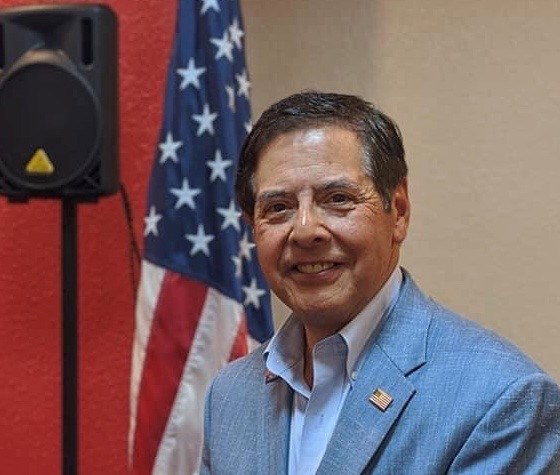 Lorain County Republican Party
1913 North Ridge Rd. E.
Lorain, OH 44055
loraincountygop.org
facebook.com/LorainCountyGOP
(440)-204-9918
"Mission Statement"
As Republicans, our mission is to recruit, support, and elect Republicans to public office at the local, state and national level. We uphold traditional American values. We believe American values are those embodied in our Declaration of Independence, and the US Constitution, particularly the Bill of Rights. We support equal opportunity, capitalism, and a limited government by and for the people.