Lorain County Area Republican Related Events
Everyone is welcome to attend any of our Lorain County Area Republican events, be it clubs, candidates, fundraisers and other events. At these events, you can hear from top speakers, candidates for public office, expert insights from local leaders, issue discussions and debates. You do not have to be a member to attend, and all are welcome to freely discuss relevant, challenging and interesting issues with your fellow Lorain County residents, politicians, civil servants and business leaders. We offer a welcoming environment and an opportunity to network with area leaders. Join us!
Do you have an event you'd like us to include on our calendar? If so, send the following information: Title of Event, Date/Time, Location, Cost and, if you have one, a Registration Link along with a brief description of the event. Send at least two weeks prior to your event, and we'll review for inclusion. Not all submissions will be included. Send eMail to RRoeser@TheEisenAgency.com. Do not send word documents, PDFs or other materials.
Wednesday, August 3, 2022
8:00 AM to 9:00 AM
5196 Detroit Road Sheffield Village, OH 44035
Breakfast with Republicans at Sugar Creek.
---
Thursday, August 4, 2022
5:00 PM to 7:30 PM
4534 Center Rd. Avon, OH 44011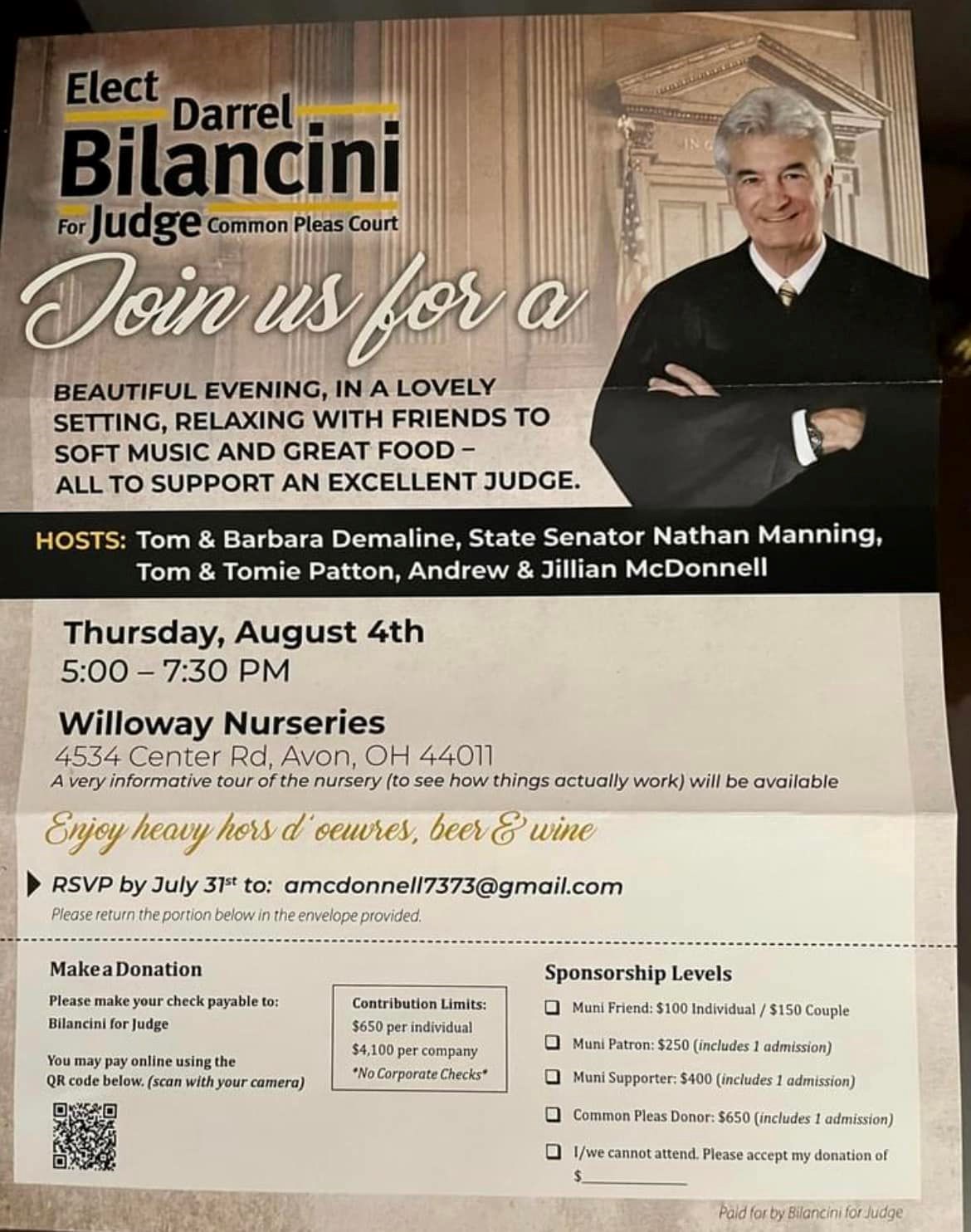 ---
Thursday, August 11, 2022
5:00 PM to 7:00 PM
1783 Moore Road Avon, OH 44011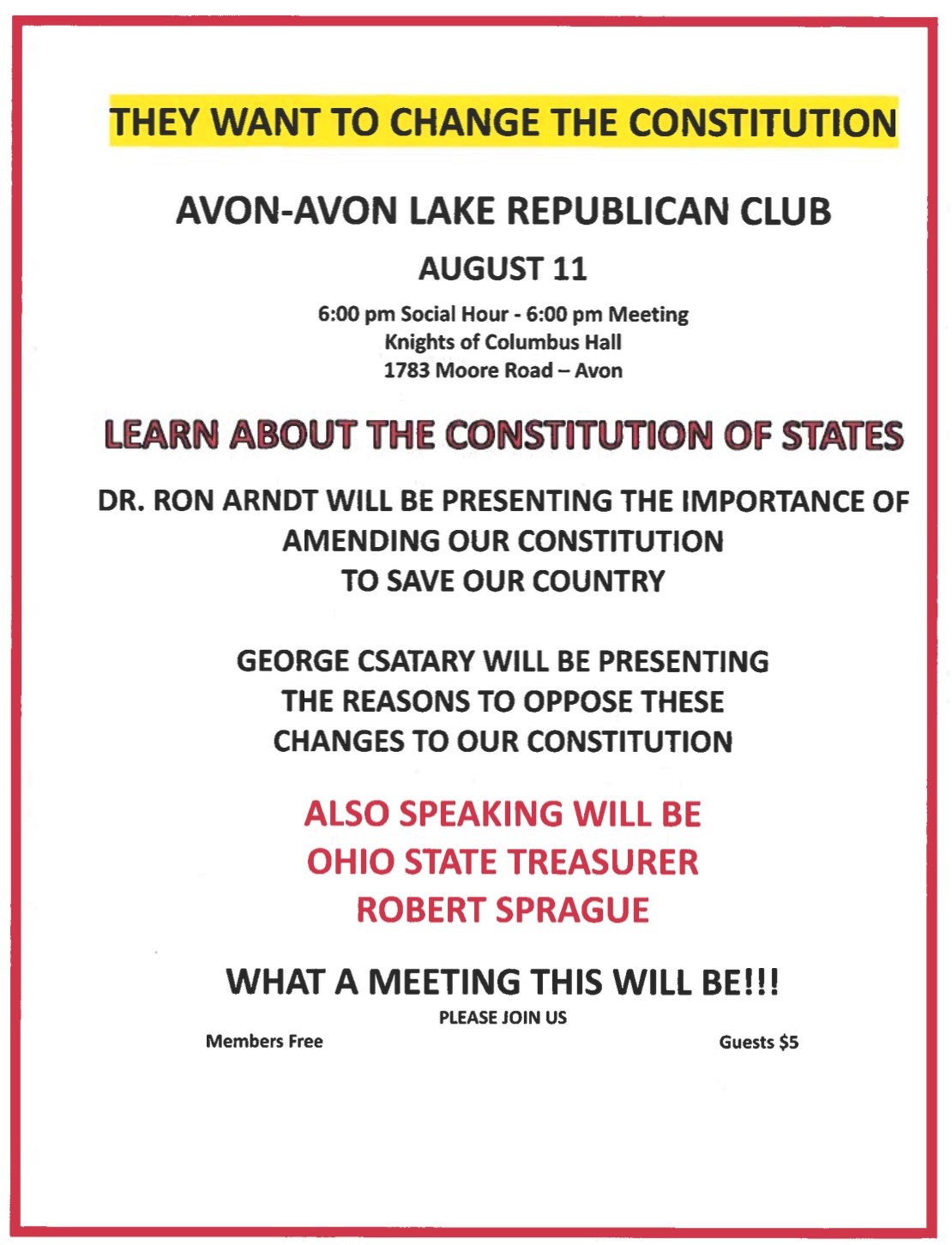 ---
Thursday, August 18, 2022
8:30 AM to 9:30 AM
2812 W Erie Ave Lorain, OH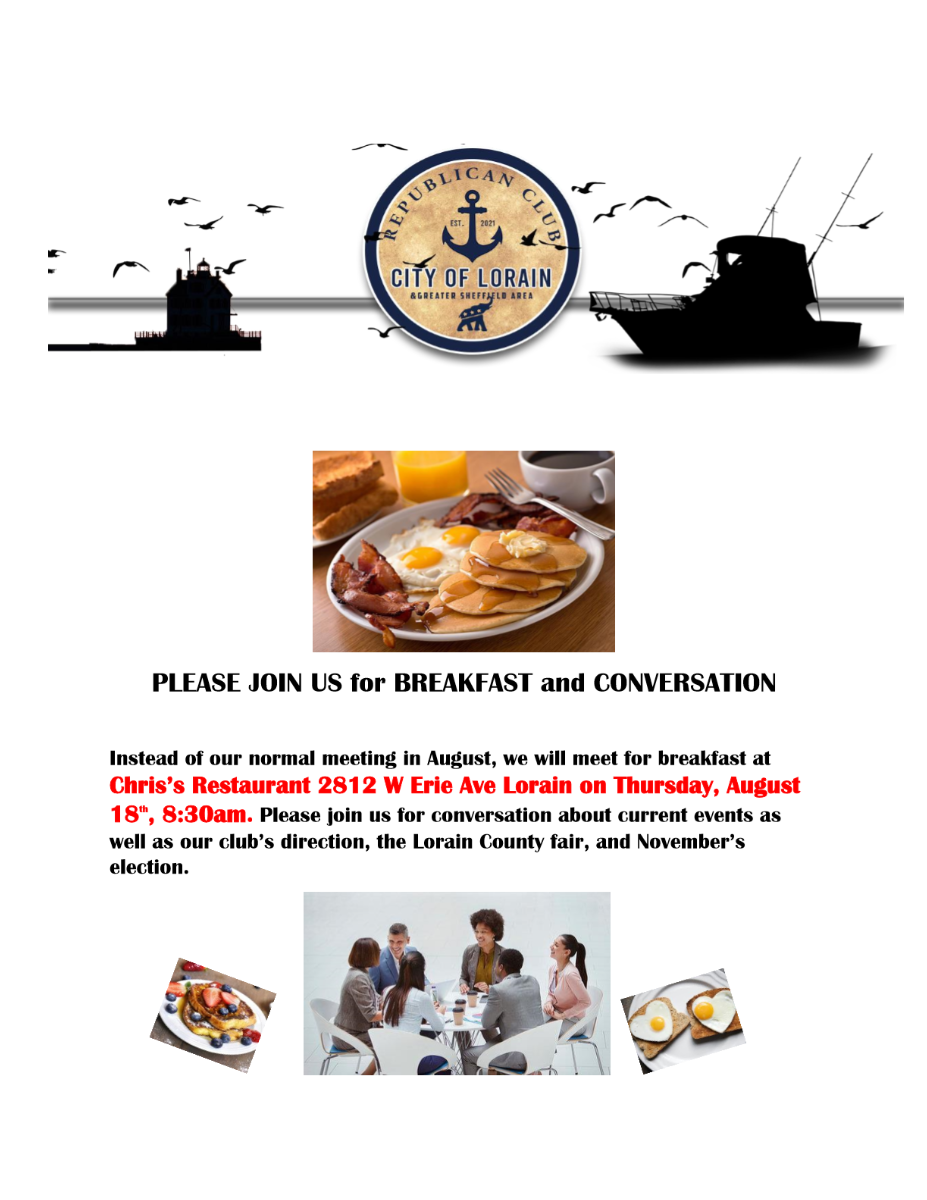 ---
Thursday, August 18, 2022 6:30 PM

25742 Royalton Road Columbia Station, OH 44028
We welcome all Republicans and others interested in pursuing freedom through Republican governance. Anyone wishing more information can reach Committee Chairman Jim Dowdell at: jwdowdell@frontier.com.
---
Saturday, August 20, 2022
8:30 AM to 9:30 AM
2170 North Ridge Road Elyria, OH 44035
Breakfast meeting for Hispanos Unidos GOP.
---
Saturday, August 27, 2022
11:00 AM to 12:00 PM
1913 North Ridge Rd. E Lorain, OH 44055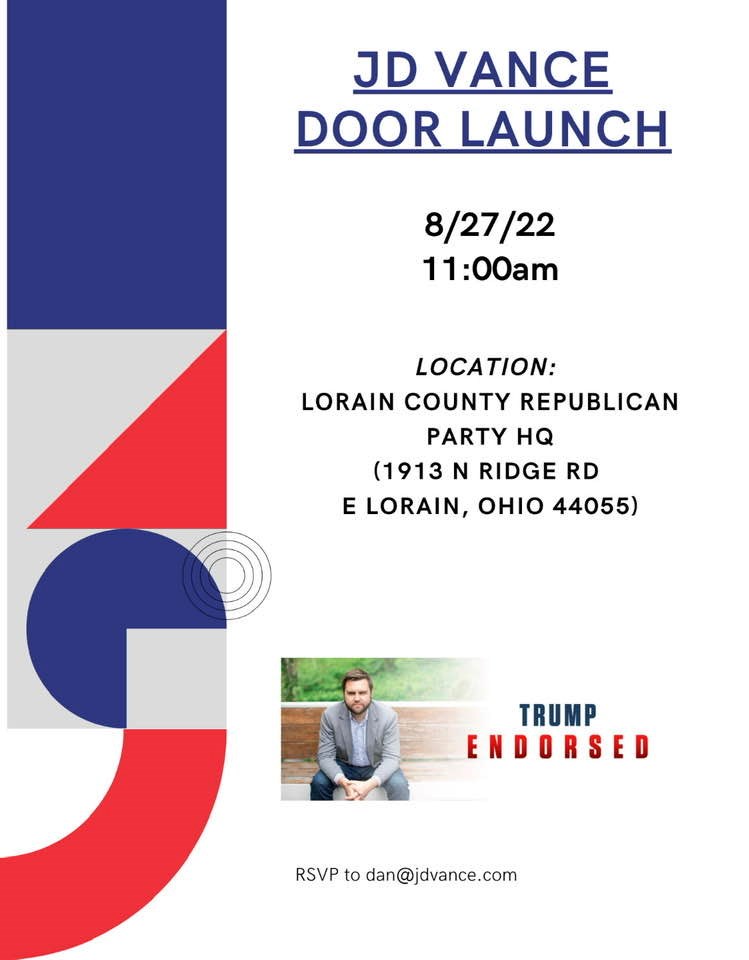 ---
Wednesday, August 31, 2022
4:30 PM to 7:30 PM
3442 Stoney Ridge Road Avon, OH 44011
Join us for an amazing evening in a casual setting, and an opportunity to meet and speak with U.S. Congressmen Jim Jordan and Robert Latta as they help kick off the campaign of Jeff Riddell, 2022 Candidate for Lorain County Commissioner.
Light snacks and beverages will be provided, along with a cash bar.
Advanced RSVP Only by August 29, absolutely no door admittance.