Day one of the Lorain County Fair is in the books!
The Lorain County Republican Party has a booth at this years County Fair, per usual. If you plan on attending the County Fair this week, be sure to drop by our tent and say hello! Here is what our set up looks like so you don't miss us!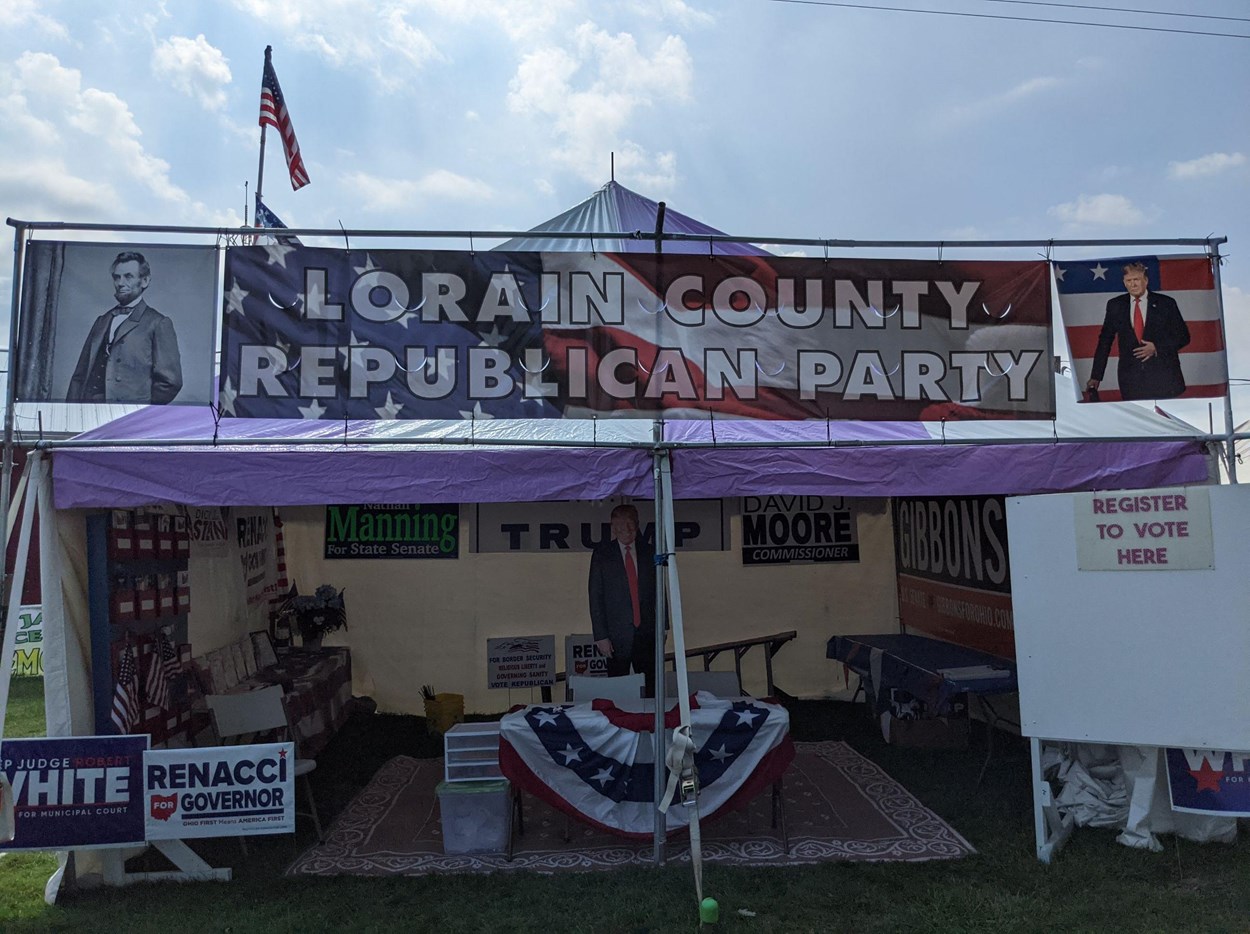 Day one was staffed by our Amherst Area crew, led by Amherst City-Council President and Lorain County Republican Party Central Committee Chairwoman Jennifer Wasilk. Stop by throughout the week and say hi to Elected Officials, area volunteers, and Party members!